Date

23/11/2000

First

Adam

Surname

Tepsurkayev

Sex/Age

M, 24

Incident

homicide

Motive

?J

Place

village

Job

cameraman

Medium

TV

Federal District Plus

Chechnya

Street, Town, Region

Alkhan-Kala (Yermolovka), Chechnya

Freelance

yes

Local/National

foreign, Reuters

Other Ties

Cause of Death

crossfire

Legal Qualification

no information

Impunity

investigation, halted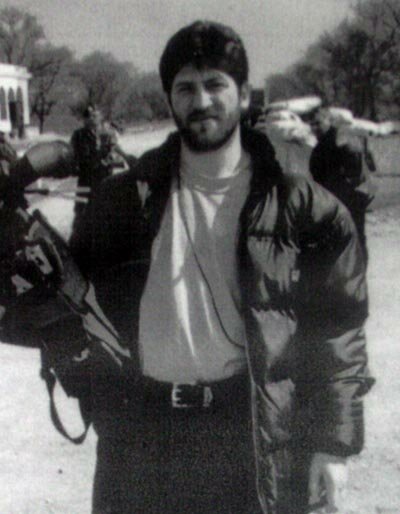 Adam Tepsurkayev, a freelance cameraman, was shot dead in Chechnya on the night of 23 November 2000. He was gunned down by Chechen-speakers in his native village of Alkhan-Kala (Yermolovka).

The death of Tepsurkayev, who worked with Reuters among other media broadcasters, was confirmed by presidential aide Sergei Yastrzhembsky who said that a criminal case had been instigated.

Tepsurkayev was not a professional journalist. When the second Chechen campaign began he started by driving foreign journalists. Then foreign news agencies asked if he could film in the battle zone. Tepsurkayev filmed from inside Grozny, then held by Chechen fighters, and after escaping the city he took sensational pictures of the operation to amputate part of the wounded Shamil Basayev's leg.

According to one report federal forces had recently confiscated film Tepsurkayev had taken during their autumn "cleansing" operation of the the village of Tangi-Chu.