Date

05/05/2011

First

Pavel

Surname

BALAKIREV

Sex/Age

M, 26

Incident

accident

Motive

J

Place

River Neva

Job

cameraman

Medium

TV

Federal District Plus

St Petersburg

Street, Town, Region

St Petersburg

Freelance

Local/National

Local, Vesti TV

Other Ties

Cause of Death

drowning

Legal Qualification

Impunity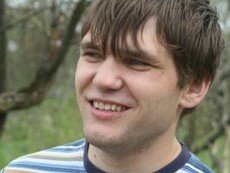 DROWNING (5 May 2011)

Cameraman Pavel Balakirev of the "Petersburg News" programme died while filming an ecological raid on the Neva river. He and his camera fell into the river near the Blagoveshchenk Bridge and divers from the city branch of the Ministry for Emergency Situations could not find him. "The incident, we presume, resulted from a failure by crew and passengers to observe safety rules when using water transport," commented an Investigative Committee spokesperson.