Date

08/05/2011

First

Yahya

Surname

MAGOMEDOV

Sex/Age

M

Incident

homicide

Motive

?J

Place

Job

chief editor

Medium

print

Federal District Plus

North Caucasus

Street, Town, Region

Khasavyurt district, Dagestan

Freelance

Local/National

local, "As-Salam" newspaper

Other Ties

Cause of Death

shooting

Legal Qualification

Articles 105 ("Murder") and 222 ("Illegal possession of arms") of the RF Criminal Code

Impunity

investigation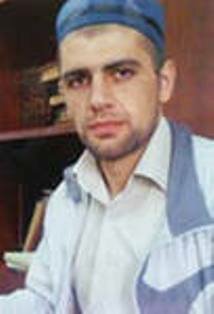 MISTAKEN IDENTITY? (9 May 2011)

Yahya Magomedov, chief editor of the Avar-language version of the "As-Salam" Islamic newspaper was shot dead in the village of Kokrek, in Dagestan's Khasavyurt district, on the night of 8-9 May. He was staying with his cousin, a policeman, and was shot by unidentified assailants when he went out into the courtyard. The police have opened an investigation and suggested that one explanation might be that Magomedov was mistaken for his cousin, who has been repeatedly threatened.