Date

28/07/2011

First

Garun

Surname

KURBANOV

Sex/Age

M

Incident

homicide

Motive

?J

Place

Job

media worker

Medium

Federal District Plus

North Caucasus

Street, Town, Region

Makhachkala, Dagestan

Freelance

--

Local/National

local, presidential press service

Other Ties

Cause of Death

shooting

Legal Qualification

Articles 105 ("Murder") and 222 ("Illegal possession of arms") of the RF Criminal Code

Impunity

investigation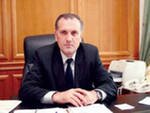 HEAD OF PRESIDENTIAL PRESS SERVICE KILLED (July 2011)

Garun Kurbanov, head of the Dagestan president's press service, was assassinated at 8.30 am as he left his house to drive to work. A car drove up and shot first Kurbanov and then his driver. An attempt to catch the assassins by setting up road blocks failed. The police have not only the testimony of eyewitnesses but also tape from several nearby security cameras.