Date

14/01/2011

First

Yekaterina

Surname

SILINA

Sex/Age

F, 16

Incident

homicide

Motive

nJ

Place

not known

Job

journalist

Medium

press

Federal District Plus

Moscow

Street, Town, Region

Moscow

Freelance

yes

Local/National

REX information agency

Other Ties

student at journalism faculty

Cause of Death

Legal Qualification

Impunity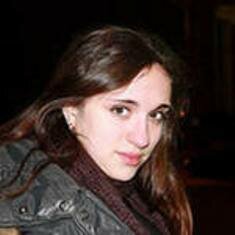 MAN SUSPECTED OF MURDERING SILINA ARRESTED (January 2012)

The stepfather of missing journalism student, Stepan Goncharuk, has been arrested on suspicion of killing both her and her mother Yevgenia. Under questioning he admitted to having murdered his wife in June 2010 and Yekaterina in January the following year.

*

MISSING (14 January 2011)

An investigation has been opened into the disappearance of journalism student, 16-year-old Yekaterina Silina, who was last seen around 9 pm on 13 January near the journalism faculty in Moscow.

She then told friends and relatives that she might be in danger: "If we were give assurances that she had gone away, she asked us not to believe this but report her absence to the police," said a friend. Although still a student Silina was preparing material about the new Moscow authorities for the Rex information agency.